* The active ingredient is benzalkonium chloride.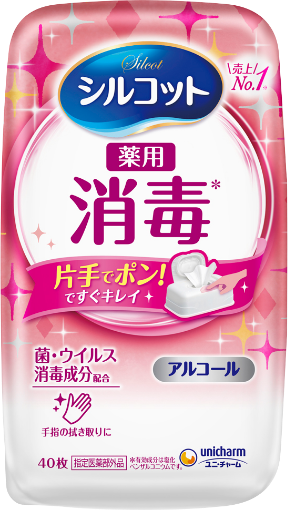 Designated quasi-drug product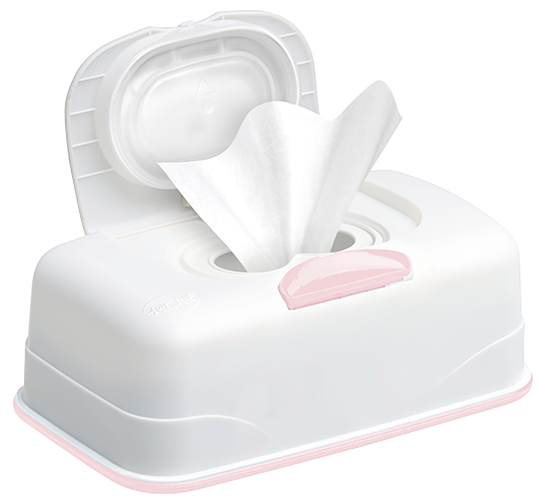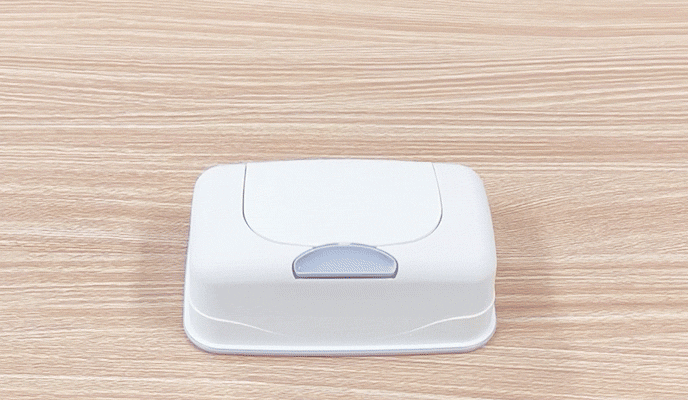 *This video shows the main unit of Silcot Wet 99.99% Sanitizer.
The secret behind the ability to remove one sheet at a time...?
For hand and skin cleaning and disinfection
Disinfects bothersome germs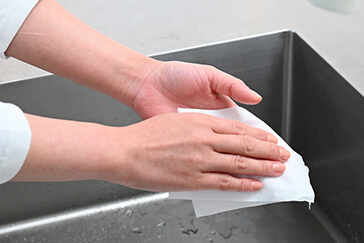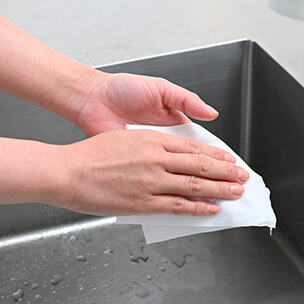 Disinfects even the most annoying bacteria
Contains the active ingredient benzalkonium chloride. With a quick wipe, you can neutralize the toxicity of harmful bacteria on your hands and skin.
Durable, smooth, easy-to-wipe sheets
Patented "three-layered sheet" technology that contains plenty of chemical solution. Tear-resistant and tough to wipe off, making it suitable for nursing care.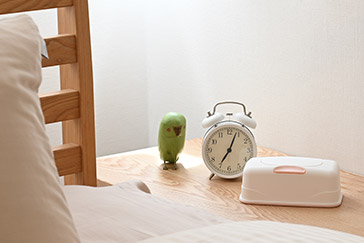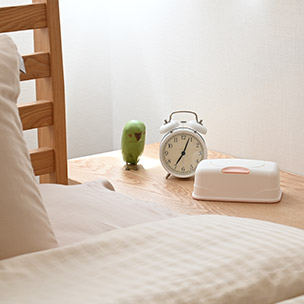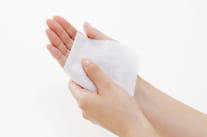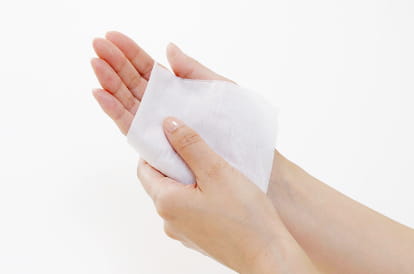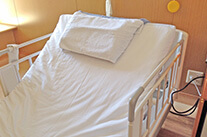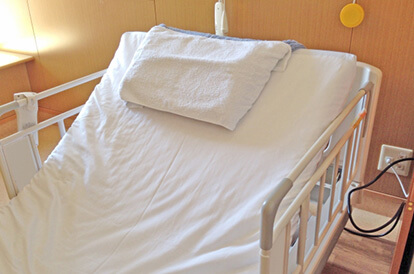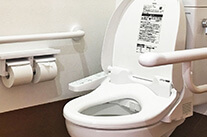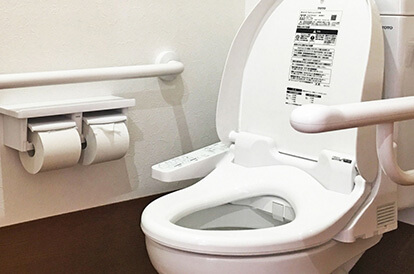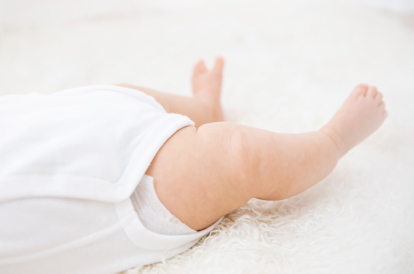 Thoroughly disinfects
invisible bacteria!
Alcohol Type Disinfectant Wet Wipes can clean and disinfect your hands and are convenient when you can't wash your hands or worried about germs.
Bacteria and fungi on the hands were cultured and the degree of contamination was simply evaluated.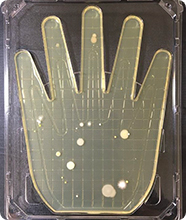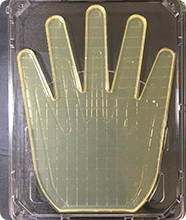 The handprint medium was incubated at 25°C for 3 days with two hands pressed together for 10 seconds: (1) an unwashed hand, and (2) an unwashed hand wiped with Silcot Alcohol Type Disinfectant Wet Wipes .
The amount of dirt on your hands and the power and extent of the wiping may vary depending on the individual.
The secret to a lasting wet feel is…
Design that blends into daily life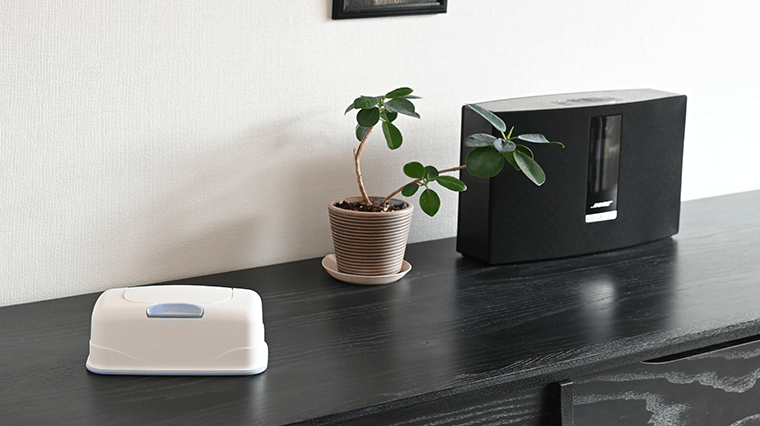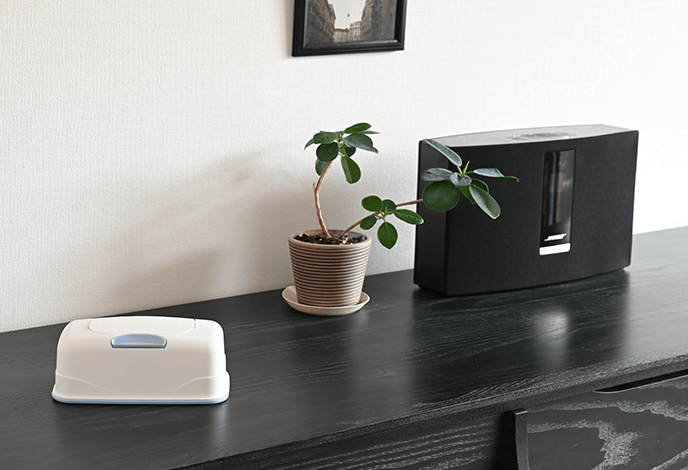 *This image is the main unit of Silcot Wet 99.99% sterilization.
The simple patternless design matches any interior.
Easy to take out box type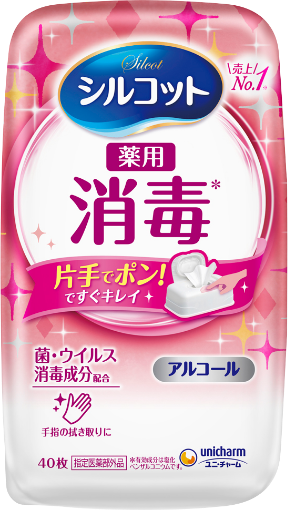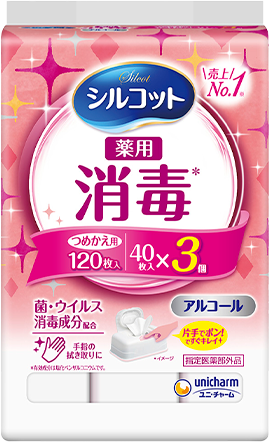 Main unit with 40 sheets
Refills: 120 sheets (40 sheets x 3 packs)
-Active ingredient: Benzalkonium chloride solution 0.10w/v% (0.05w/v% as benzalkonium chloride)
- Other ingredients: ethanol, methylparaben, ethylparaben, glycerin, purified water
Please read the following instructions carefully before using. Use with caution to avoid skin irritation.
What not to do (failure to do so may worsen current symptoms or make side effects more likely)
1.People who cannot use this product: People with large areas of the affected area / People with wounds or burns / People with alcohol hypersensitivity
2.Body areas that this product cannot be used with: around the eyes, mucous membranes and wounded areas.
Consultation
1.Consult a physician or pharmacist before use in the following cases:

(1) If you are under the care of a doctor.
(2) If you or your family member are allergic to the product.
(3) If you have experienced allergic reactions to certain pharmaceutical products.

2.In the following cases, discontinue use immediately and consult a physician or pharmacist with this product.

(1) If any of the following symptoms occur after use: skin rash/redness, itching
(2) If symptoms do not improve after 5 to 6 days of use
[Efficacy]
For hand and skin cleaning and disinfection
[Usage/Dose]
Take out the non-woven cloth and apply to hands and fingers.
[Precautions for usage and dosage]
- If used by children, use under the guidance and supervision of a parent or guardian.
- Avoid contact with eyes. In case of contact with eyes, rinse immediately with water or lukewarm water. If symptoms are severe, seek medical attention from an ophthalmologist.
- Use only for external use.
- Do not use if you have any skin problems or if it does not suit your skin.
- Do not use on infants.
- Do not use on face, mucous membranes, wounds, or as baby wipes.
Precautions for storing and handling
Caution: Flammable
Do not use, store, or dispose near a fire source.
- Store in a cool place away from direct sunlight and with low humidity.
- Do not use with alcohol or Other chemicals.
- Keep out of the reach of small children.
- Do not use on white wood, wallpaper, painted surfaces with varnish or paint, styrofoam products, leather products, and such as it may discolor or alter the quality.
- Do not flush this sheet down a toilet.
- Close the lid tightly after use to prevent the sheets from drying out.
- Always Keep the container clean and refill with clean hands.
- Do not reuse sheets that have already been used.