Silcot Soft and Rich
Touch Cotton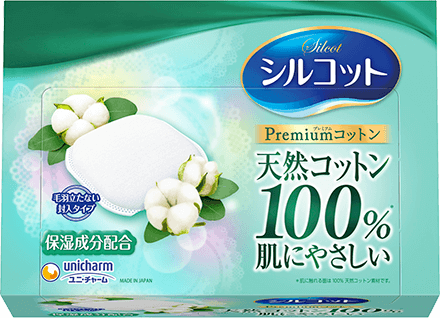 Uses 100% Natural cotton which is fluffy, light and moist which provides high quality comfort to the skin.
*The surface uses 100% Natural cotton.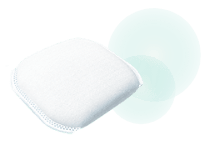 Three advantages of
Soft Touch Cotton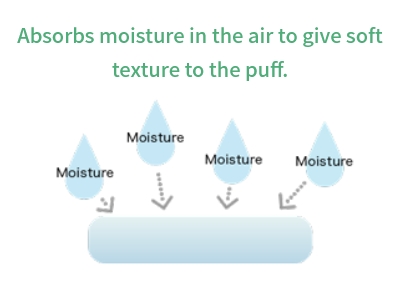 Created light and moist texture by adding moisturizing ingredient* to natural cotton!

Moisturizing ingredient*, used in moisturized tissues, is added to natural cotton!
*No moisturizing effect on the skin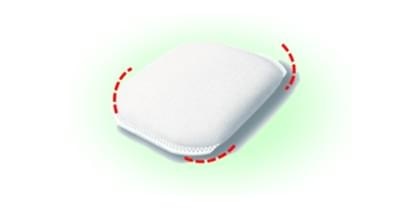 Thoughtful side stitch allows for smooth gliding on your skin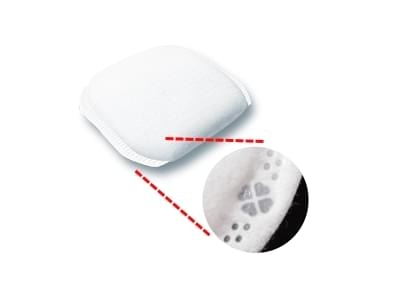 Hidden one-point design
puffs to make you feel happy♪

One in several puffs has an embossed "Happy Clover" motif.
No fuzz means you can use it in many ways.
For patting or pressing lotion or milky lotion
For wiping or removing makeup with wipe-off lotion or cleansing lotion
For using with a facial device or nail polish remover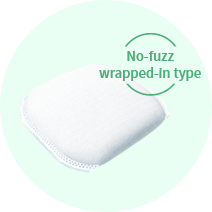 No fluorescent agent added.
Read @cosme member reviews of Silcot
Silcot keepsthe largest share of the marketbecause everyone loves it※1
@Visit @cosme today and meet about 86,000※2
Read what actual users are saying about Silcot and find where to buy
Find more about Silcot and try it today!
※1 Intage SRI+ survey; Cumulative sales from January 2017 to May 2021 in the cosmetic cotton market
※2 As of June, 2019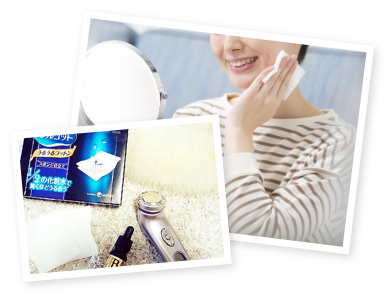 We asked the people who created Silcot
Utmost attention ensures "Gentleness to the skin"
For the surface material, we use only a pure, clean, and long cotton fibers which we have carefully selected from natural cotton.
It is not easy to always ensure fiber of the same quality from natural material. As any change in fiber quality strongly affects texture, the selection of the material is very important.
Our people responsible for the selection always keep sharp eyes on quality. Only fiber that has cleared their standards is used in Soft and Rich Touch puffs.
That's why we are confident that you will be satisfied every time you use Silcot.
We are strict about product specifications. Our puffs should relax both the skin and the mind.
We emphasize peace of mind and a relaxing feel in every part of the "natural material", "fluffiness with thick cotton" and "round shape with no corners". Furthermore, we added moisturizing ingredients to the cotton to create soft and gentle texture. Cotton puff that gives you a sense of elegance and heart-felt beauty.