Silcot Silky Touch
Wiping Cotton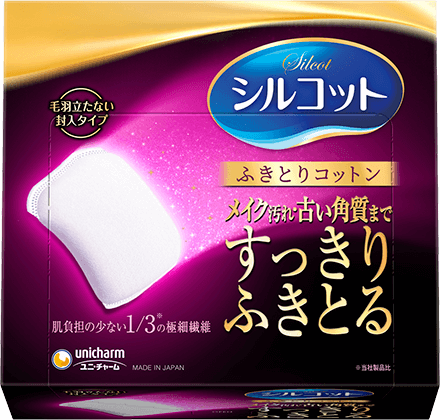 Completely removes
micro-fine impurities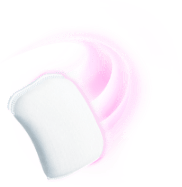 Two advantages of
Silky Touch Cotton Wipes

The secret is in the surface material! The super-fine long-fiber structure* removes micro-impurities! The first of its kind in Japan!

※The puff is covered with a double-layer structure sheet, with super-fine long fibers (<10µm) for the outer layer that touches the skin, and coarse cellulose fibers for the inner layer.
※Unicharm survey of cosmetic cotton market for major brands in Japan; October 2015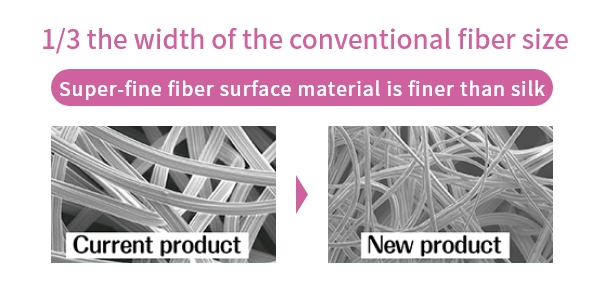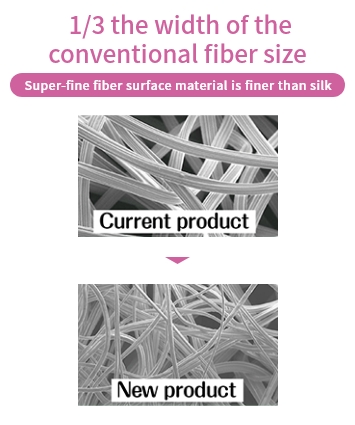 Super-fine fiber, 1/3 the width of the conventional fiber size, which captures micro-impurities.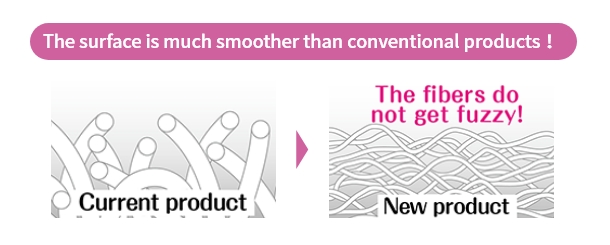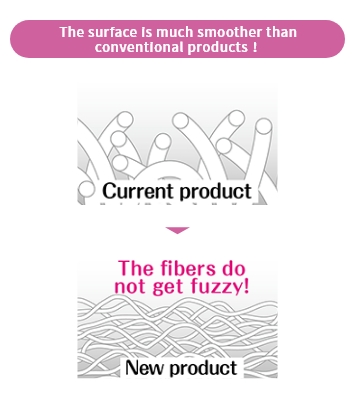 Smoother surface material adheres to skin better!
No fluorescent agent added.

How to use Silky Touch Wiping Cotton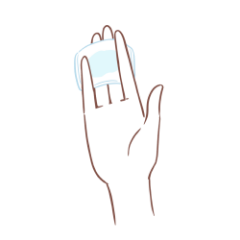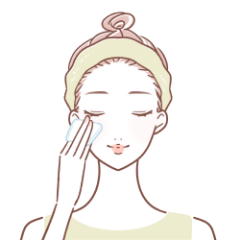 We experimented to see
how much difference it makes
Here is our new Cotton Wipe and a conventional puff.
Apply the same pressure to each, and compare their power to wipe clean.
Our new product allows its fine-textured surface to adhere to the skin and completely remove impurities.
can you see how effectively the new Cotton Wipe traps dust in its super-fine fiber structure?
Read @cosme member reviews of Silcot
Silcot keepsthe largest share of the marketbecause everyone loves it※1
@Visit @cosme today and meet about 86,000※2
Read what actual users are saying about Silcot and find where to buy
Find more about Silcot and try it today!
※1 Intage SRI+ survey; Cumulative sales from January 2017 to May 2021 in the cosmetic cotton market
※2 As of June, 2019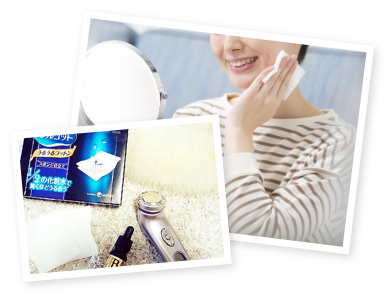 What our users are saying…
We have achieved tremendous satisfaction from our users.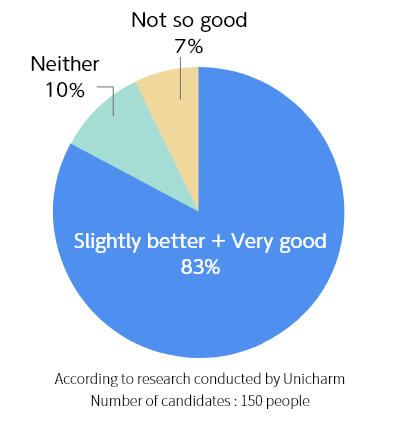 It was very soft and smooth when touching my skin. It even made me imagine the obsession of the manufacturer and its effort to create this product. For the first time in my life I did not want to throw away this cotton.(40 years old)
The surface was super smooth, just like silk. As it never gets dry during repeated wiping, it stays smooth all the way until finish. It is not hard on my skin at all.(46 years old)
I like it as it wipes off stubborn makeup residue and dirt. I like its soft and fluffy feeling too.
(40 years old)
Just the right size and easy to use. It doesn't get frayed after repeated wiping.(28 years old)
We asked the people who created Silcot
We pursued a "cotton wipe that gives a loving touch".

As many more women added "wiping" to their skin care regime, we found out that some were not satisfied with the "feel on the skin" and "smoothness" of the cotton wipes on the market.
We aimed at creating the perfect cotton for wiping that gives the skin a "good feel," requires only a "feather-light touch" for wiping, and a "light-as-air" look.
Super-fine fiber ensures a thorough wipe with just light pressure.
We chose a "super-fine long fiber" as the surface material for our Cotton Wipes. Soaked with a lotion, our cotton adheres to the skin well, requiring only light pressure for efficient wiping.
Our Cotton Wipe is sure to surprise users with its delicate feel and softness. Please try it!