Silcot Velvet Touch Cotton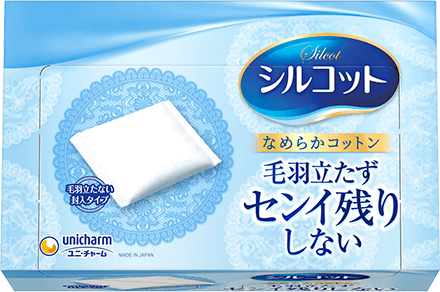 Does not get fuzzy and
leaves no fiber on your skin




Two advantages of
Velvet Touch Cotton
Wrapped-in type
with a cotton puff fully enclosed
No more errant fibers because cotton puff is wrapped in a silky veil. It dose not leave fibers on your skin or lose its shape.
Wiping makeup off will not make the
puff fuzzy or leave fibers on your skin.
Silky veil on the surface does not become fuzzy. It promises a soft and pleasant feel on your skin.
No fuzz means you can use it in many ways.

For patting or pressing lotion or milky lotion

For wiping or removing makeup with wipe-off lotion or cleansing lotion
For using with a facial treatment device or nail polish remover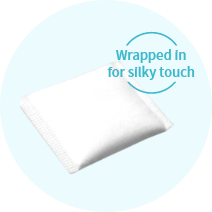 No fluorescent agent added.
Read @cosme member reviews of Silcot
Silcot keepsthe largest share of the marketbecause everyone loves it※1
@Visit @cosme today and meet about 86,000※2
Read what actual users are saying about Silcot and find where to buy
Find more about Silcot and try it today!
※1 Intage SRI+ survey; Cumulative sales from January 2017 to May 2021 in the cosmetic cotton market
※2 As of June, 2019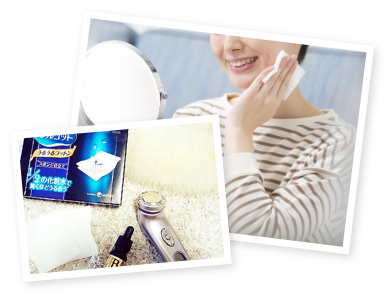 We asked the people who created Silcot
We satisfied our obsession with surface material using the power of "water".
Surface material is important for cotton puffs used for skin care. Since the material touches skin, soft texture is a must, and it should not become fuzzy or lose its shape.
In order to meet such needs, we adopted our unique method of "entwining cotton fiber with water", rather than using adhesives or heat, to make the surface material for Silcot. It does not become fuzzy in spite of "fluffiness" and the "velvety feel" of natural fibers… Get the actual feel of the touch we pursued so tenaciously.
We selected the inside cotton primarily for its effectiveness in skin care.
We focused on the penetration of the lotion into skin and used plant-derived fiber (rayon) carefully selected from numerous wadding materials.
That is why Silcot can absorb lotion fully and give back as much as possible to your skin.